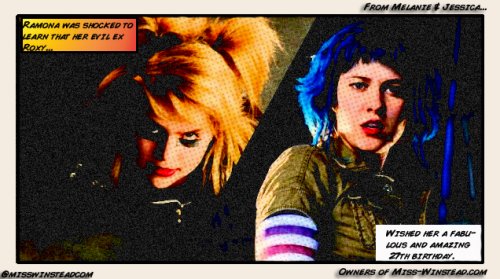 It's time to wish the amazingly talented and beautiful Mary Elizabeth Winstead a gigantic happy birthday!
Mary: You've had such an awesome career throughout your life and all before you've hit the big 3-o. But, let's not get ahead of ourselves. Myself and Melanie, being the fans that we are, wanted to wish you a wonderful, fun and fantastic 27th birthday. You've been in the business for years and we've loved seeing you grow up and with each role you take, we see something new and exciting and we're definitely looking forward to some of your films in the upcoming 2012 year and beyond.
We wish you a long, successful career and great personal life as well. Have an awesome birthday today and live it up! We love you!
Be sure to leave your comments for Mary below to read and wish her a happy birthday or see MEW.org's birthday project here!